The Evaluation A Study of the 7 Churches
$14.99
In stock
Free Shipping on 10+ books
Satisfaction Guaranteed
No Hassle Refunds
Secure Payments
Why Choose this Study Plan?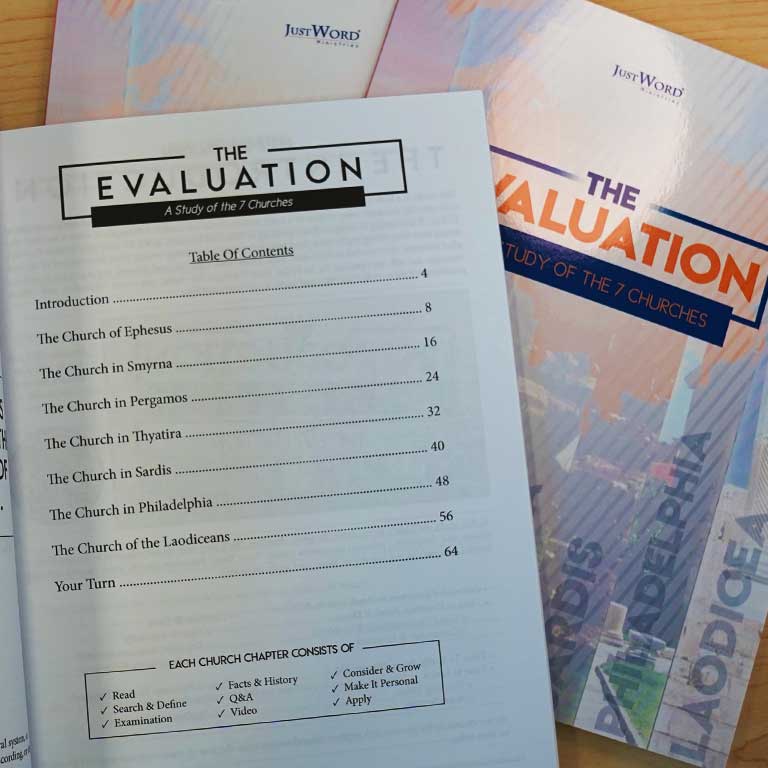 Deep Dive into Each Church
Individual church summary, facts, and historical information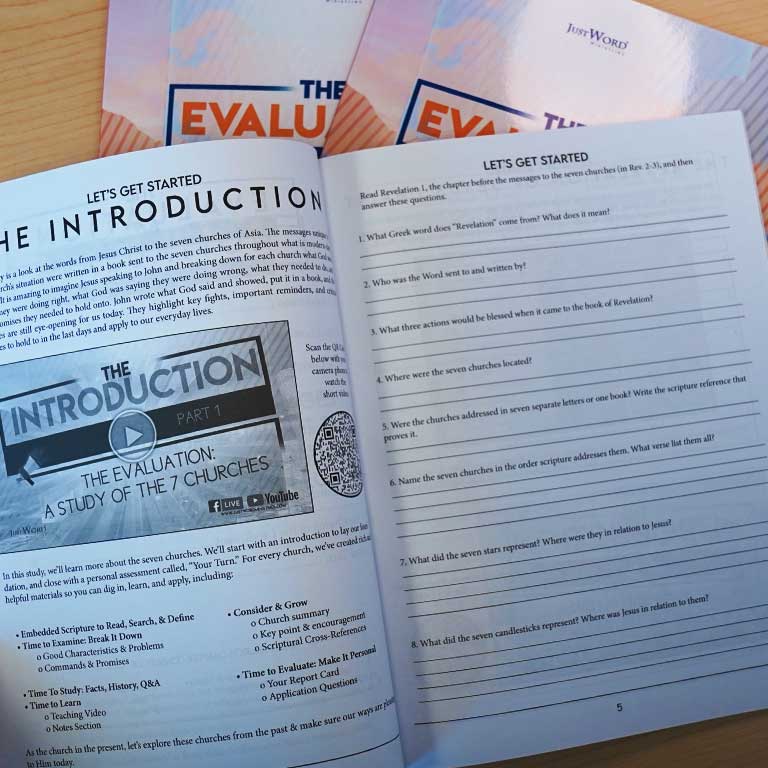 Church Evaluation and Report cards
KJV scriptures to annotate and insightful Q&A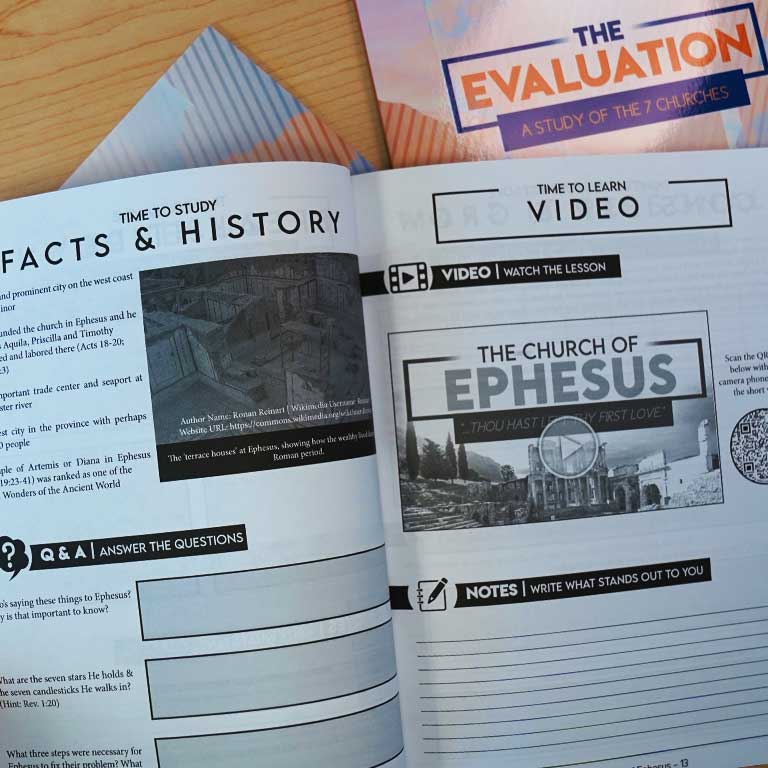 Build in Video Bible Classes
QR codes to 9 teaching videos plus blogs with key points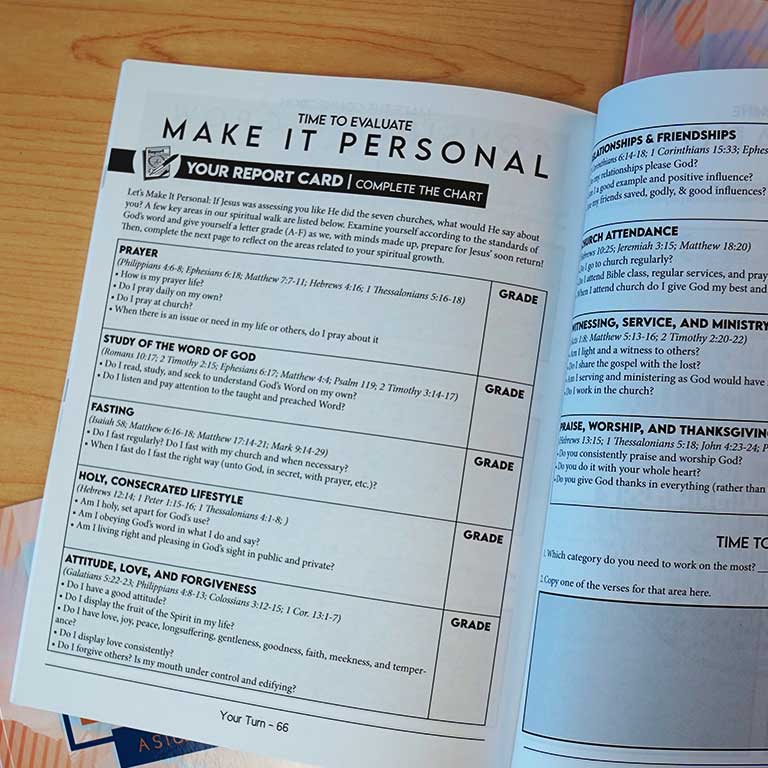 Evaluate yourself in the Word
Personal connection with evaluation and report cards
Is this Study Right for you?
Look at the 7 churches of Asia (Rev. 1-3) and use their evaluation as a springboard for yours! In this super exciting study, you'll explore the messages God sent & how they apply to us today. It's life-changing!
– Scripture Embedded – Powerful Online Videos – Scripture Examination – Church Facts & History – Critical Thinking Q&A – Life Applicable Report Card