The Wisdom of Proverbs A Reading & Review Workbook
$14.99
In stock
Free Shipping on 10+ books
Satisfaction Guaranteed
No Hassle Refunds
Secure Payments
Why Choose this Study Plan?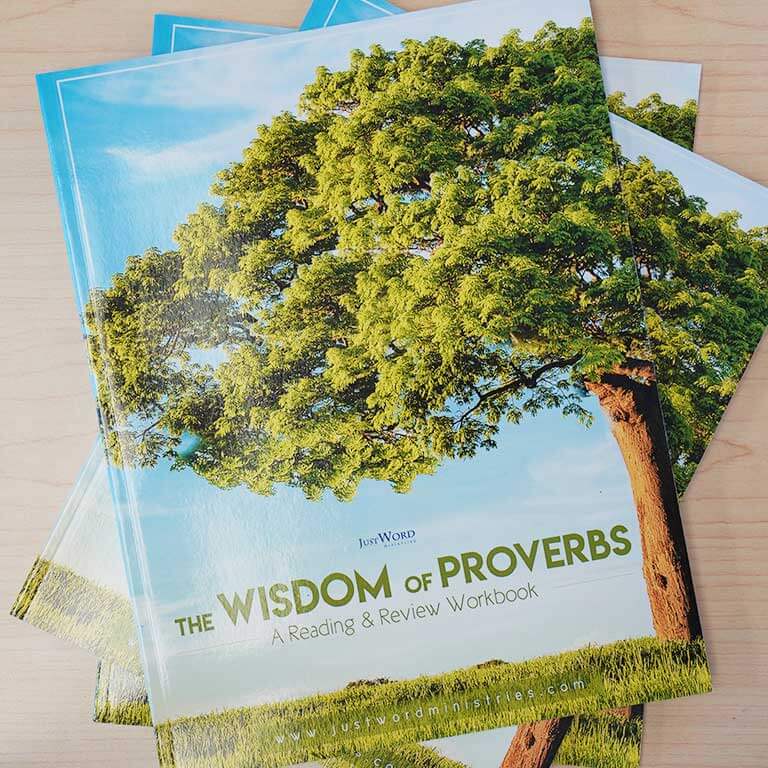 Reading & Review Workbook
Work your way through the entire book of proverbs gleaming wisdom and life application for every sheet.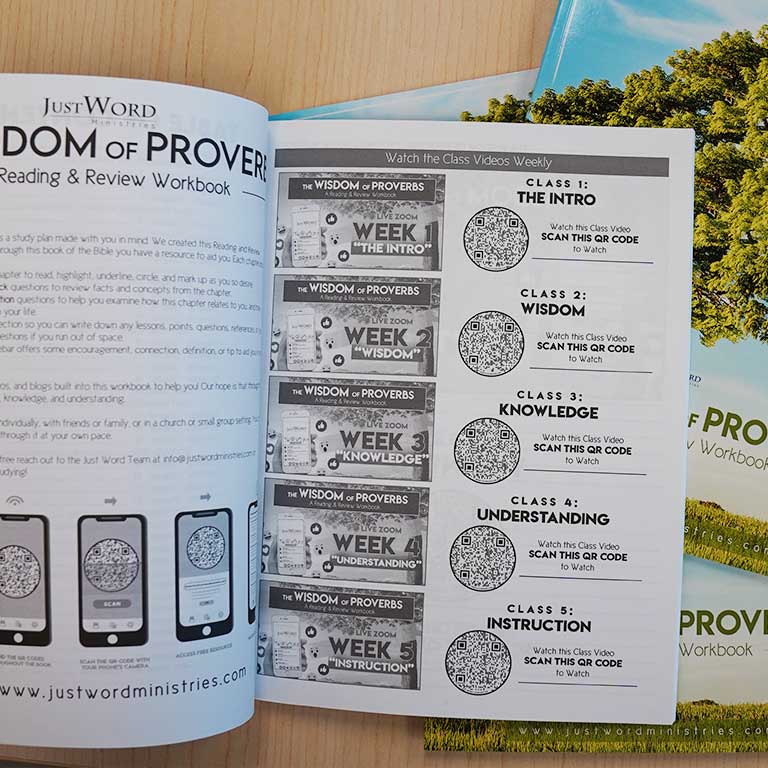 Built-in Video Lessons
Full-length Bible Classes are built into the book. Scan QR Codes to access them.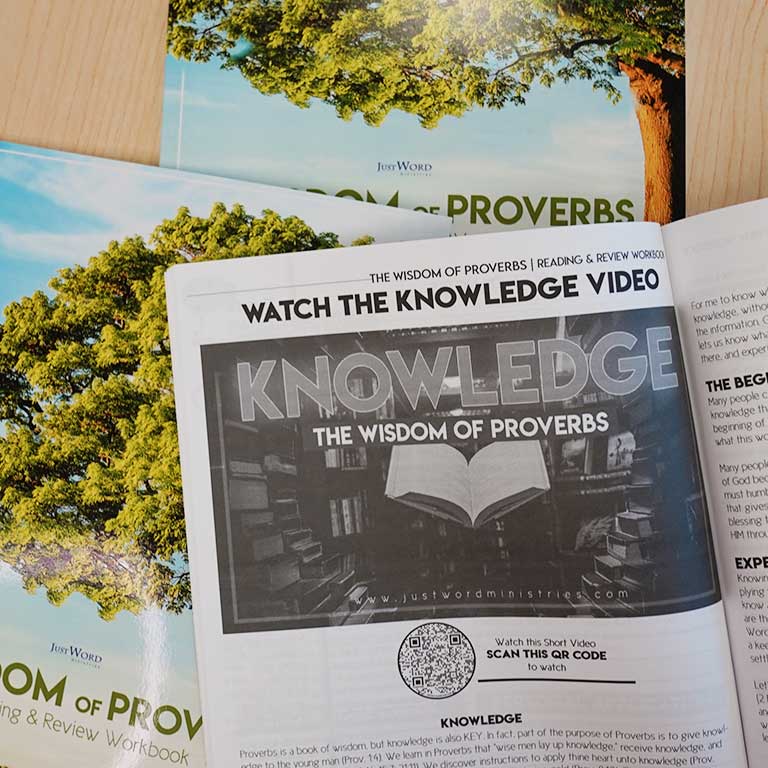 Short Videos and Articles
Powerful articles and videos will help you better understand how to connect to the scriptures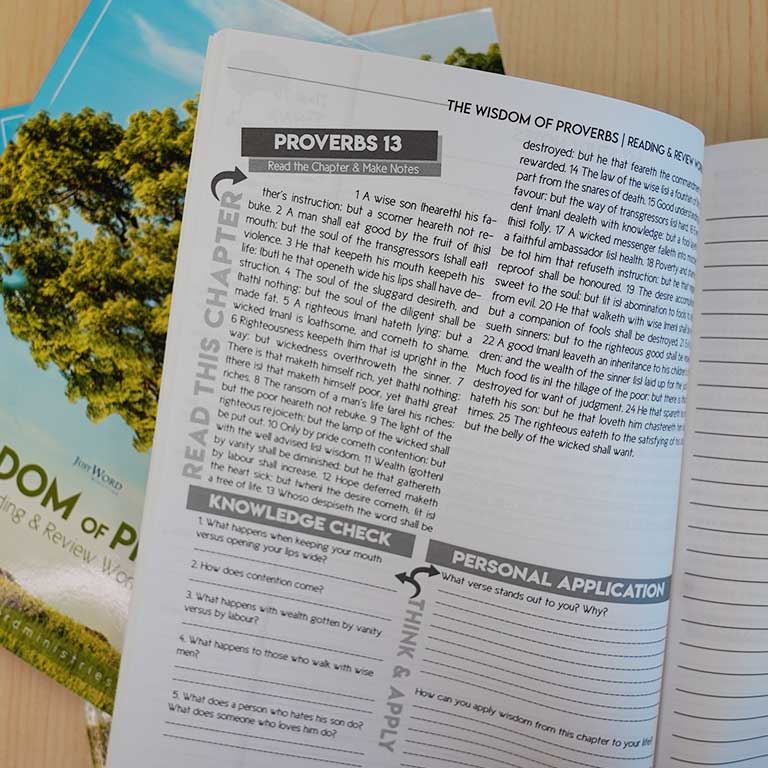 Wisdom you Apply in Real-Life
Definitions, cross-references, or encouragement with Full KJV chapter included to mark up & take notes
Is this Study Right for you?
The book of Proverbs is incredibly rich, meaningful, and practical. With this workbook, you can dive into the Word of God and gain true wisdom, knowledge, understanding, and instruction. With reflection, classes, videos, and more, this study is for you!
Use this reading and review workbook to help you walk through God's wisdom in the book of Proverbs. Study Plan Includes:

– 4 supplemental weekly classes on overall themes
– Insightful short videos & blogs built into the book
– 5 review questions for every chapter
– Full KJV chapter included to mark up & take notes
– Definitions, cross-references, or encouragement